Julie Reiner: the interview
This post is also available in: Greek
Watching and taking part to global cocktail competitions offers, among others, a unique opportunity: getting to know real "heroes" of the sector, professionals working for many years, having written their own contemporary success recipes stories, people who inspire the younger and have become idols. One of these people is Julie Reiner, whom I had the luck to meet for the first time in San Francisco, during the final phase of the Bacardi Legacy Global Competition 2016.
Speaking about Julie Reiner, in reality we are referring to a legend of the modern bar, playing for at least 15 years a starring role in one of the most demanding markets of the world, the one of New York. She became known with the opening of Flatiron Lounge in 2003 and the legendary Pegu Club in 2005, which both received epic critics from the media and tasters.
"
In 2008, Julie Reiner appeared at The Clover Club, which, a year later, was nominated at the Tales of the Cocktails as the "Best new cocktail lounge in the world" and then as the "Best American cocktail bar" and the "Best high volume bar"!
"
Julie herself was awarded with the very significant title "Best bar mentor", a great honor, as she admitted.
Julie Reiner has presented recipes to tens of magazines and newspapers, like the"New York Times", "Food & Wine", "Imbibe", "GQ", "Esquire", "Playboy" among others, while having showed to numerous TV shows, "spreading the word" of quality cocktails with all fresh ingredients and a broad smile.
Pretty much the same thing that she does with her consulting company, Mixtress Consulting, where she overlooks the bar programs in restaurants, cocktail bars and spirits companies.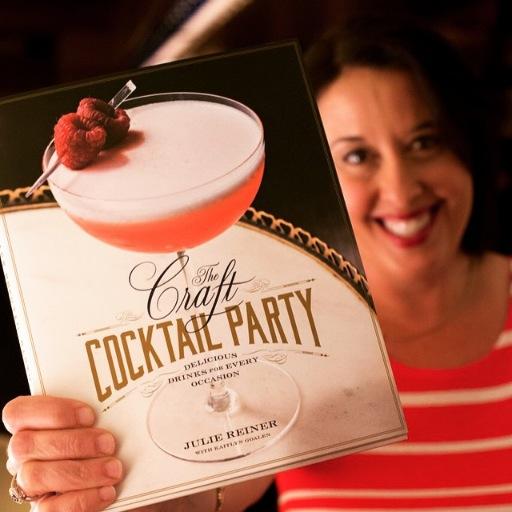 Her last project, besides the wonderful book "The Craft Cocktail Party: Delicious Drinks for Every Occasion", is Leyenda bar, which she launched together with a bartender from the Clover Club, the so-called "next big thing of USA", Ivy Mix. Leyenda is a bar specializing on latin spirits, from pisco and cachaca, to tequila and mescal.
Julie Reiner telling the whole story
The first thing I wanted to know during our conversation was if there lies a secret of success behind the opening of a bar. Whether there is a certain technique behind the nickname "Midas", being attributed to her, because whatever she touches turns gold.
"Of course there is", she told me, after she laughed about the "very nice compliment". "Having a very specific dream about what you want to do is number one priority.  A dream you have to write down together with the business plan of the bar you want to open, things you have to totally agree with your partners. Most of the times, everyone has different ideas in their mind about what they want to do and realize them differently". I directly ask myself how many businessmen actually apply this method in Greece.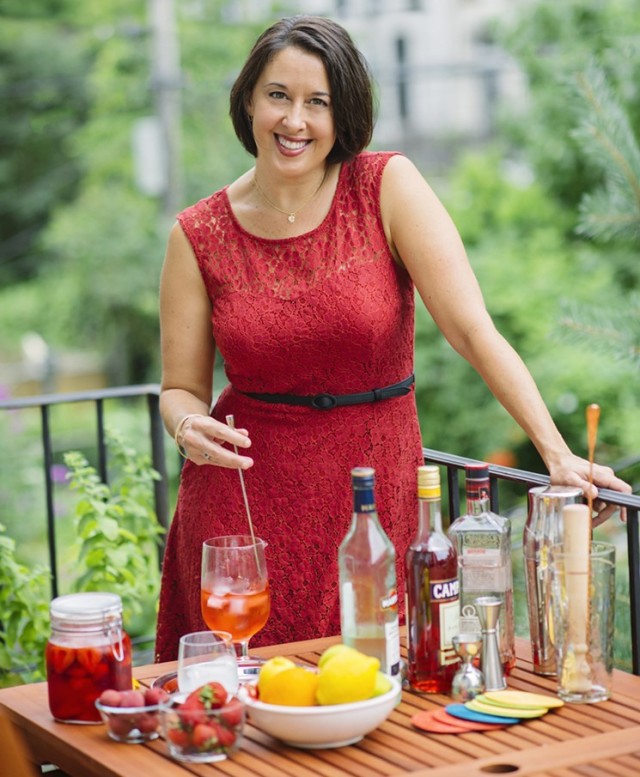 "Finding a suitable team of partners is also very significant. Yeah, right, it does sound very nice and romantic for four bartenders to open a bar, but I don't think it would be very successful. In order to open a bar, you definitely need someone knowing about booze and cocktails and mixology, but you also need someone with financial knowledge, someone keen on management and function, maybe a decorator or an architect and so on. That is, you need a complete whole of specialties. And of course, you have to know how to recruit the right persons!"
"I was hypnotized by the words of Julie Reiner, that so sweet person, telling me all these absolutely rational things and I was looking at her as if she was speaking irrationally."
In Greece, even the one of new enterprises, all these, unfortunately seem like a distant daydream. Moreover, however technocratic her opinions may have sounded me for the bar sector, she did reverse everything when she decided to talk to me about the personnel and how she hires new staff.
She spoke of the "charisma" that one acquires through the years, that is being able to understand others before they even open their mouth. She admitted that her instinct and intuition about the positive or negative breeze of a person she is interviewing is probably the most crucial criterion for her and her partnerships.
"As far as the management style Julie Reiner follows is concerned: she tries to be austere, as she confessed. Besides, the drinking sector hides many temptations for the employees and austerity has to reign, in order to prevent possible unexpected things from happening."
"Even if someone drinks during his shift, while I have strictly forbidden it, it is totally different when he knows I am absolutely opposite to that behavior and when he remembers me giving him the finger telling him not to drink", she told me.
She is trying to offer a very healthy working environment and to be open to everybody in case someone wants to talk to her about his problems or the ideas he may have for the business. She also prefers to promote employees from her bars than hiring well-known and ready ones. Actually, one of her partners, Tom Macy, climbed up next to her having started as a bar assistant in Clover Club! From assistant, bartender, head bartender, manager and now partner. Sapienti sat.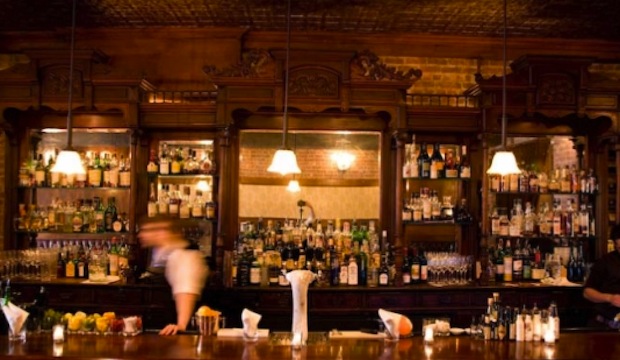 After this great lesson, I turned the conversation to cocktail competitions, asking her whether she finds them necessary for the evolution of a bartender. "It depends on the way you wish to follow", she answers. "If you want to follow the way of glory, fame and global recognition, competitions are a good guarantee. But it is not the only one.
It depends on what you are willing to do and how creative you can be. My current partner, Ivy Mix, has taken part in only one competition throughout her career, winning second place. Then she created the Speed Rack, a unique idea, and through that, but also through her work, she has become famous, she was even nominated "Bartender of the Year" and then everything turned out great for her.
So, yes, it is a way that helps you, but there are other ones too. In precise, you need different skills to be able to compete. There are many good bartenders that are not good at competitions. For example, you can be a good spellbinder when talking with one person, but not being able to speak in public. It plays a very important role".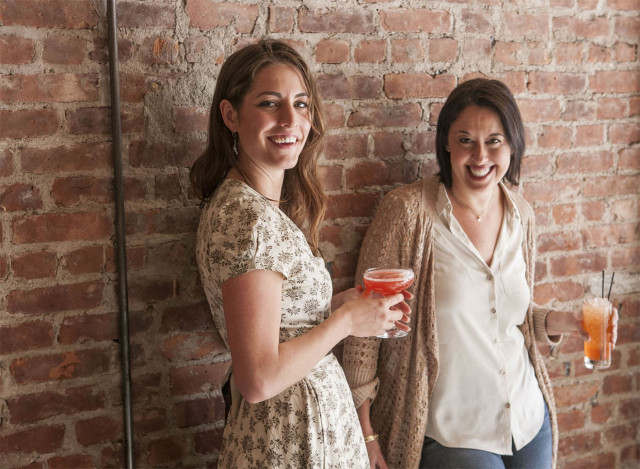 "
Julie's new bar, Leyenda, is actually run by her partner, Ivy Mix, creating an environment almost solely with latin spirits.
"
I asked her if she thinks that these spirits are the new global trend. And she answered that she didn't plan to open a new bar, but the owner of the building of Clover Club suggested her to take the store right opposite, that also belongs to him and open a bar there. She had spotted the global trend indeed, especially about mescal and tequila, so she proposed Ivy, who wanted to make her own bar for the last one year, to co-operate in order to fulfill her concept with which she was really passionate. "So, yes, it is very important doing something foreseeing or following a rising trend, but this should not become an end in itself. Whoever seeks only this thing, fails. The most important of all is having passionate people and severe partners behind every concept".
With that phrase we ended our conversation, with my eyes shining from satisfaction having met and talked with such a wonderful person.
Translated by Eleni Tsirimokou
LEAVE YOUR COMMENT