The Razzpresso
If it gets warm outside, most of the people prefer something cold inside their glasses. The Razzpresso is a prefect refreshing and fruity alternative, if you are graving for some caffeine but don't want to have your regular espresso.
It's an espresso based drink, shaken up with lemon and raspberry and balanced out with just a little sugar. Simple as that, but delicious like no other.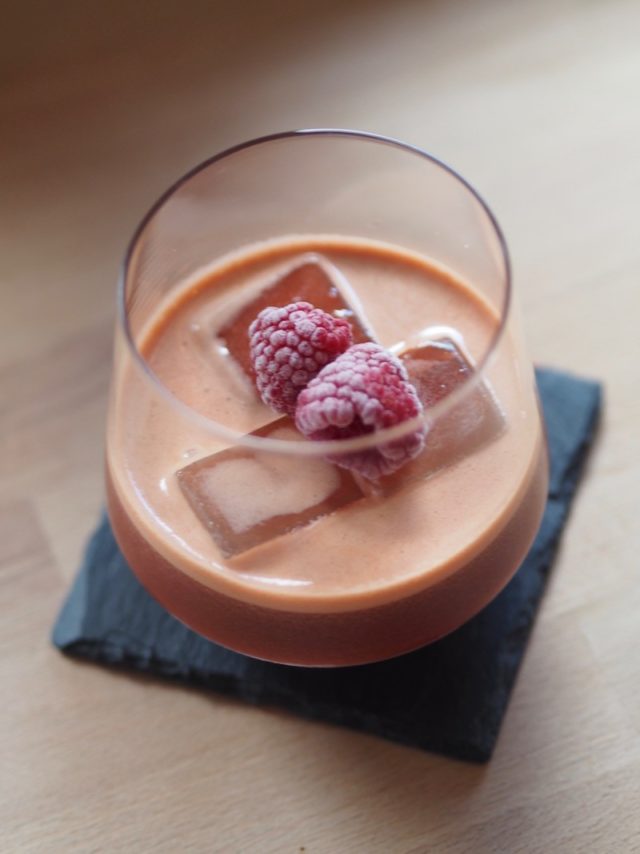 Garnish: a couple of fresh or frozen raspberries
Glass: tumbler
Preparation:
Shake everything up and finestrain through a tea strainer to get rid of the pulp and the raspberry leftovers. Garnish with fresh raspberries.
Tip: If you don't have a shaker handy, you can also use an empty jar or every other airtight container.
Depending on the acidity of your espresso, you might have to adjust the amount of sugar you are using.
If you like it a bit more boozy, you can pimp it up with a little aged rum or hazelnut liqueur (e.g. Frangelico).
The Razzpresso origin:
The Razzpresso is one of Timon Kaufmann's creations.
Have fun enjoying your coffee in a different way and stay refreshed!
This post is also available in: Greek