Flor de Jerez, a fabulous Sherry Drink
"How long can I wax poetic about one of my favorite subjects?" was the man's first reaction when I dropped the word Sherry.
Joaquin Simó can easily be described as one of the leading figures in the bar and spirits industry. Native of Ecuador and raised amongst a Cuban family in Miami, this gentleman is a real "jack-of-all-trades" when, in fact, hospitality has always been his real calling.
Starting from humble beginnings serving coffee at his local parish, Joaquin inhaled the idea of "being of service" from a very early age, a philosophy that he's been living ever since. Pubs and pints, doors and dramas, he's been there and has seen it all until he finally became part of the opening staff at New York City's much acclaimed Death & Co. Did I forget to mention that he graduated from Boston University with degrees in Religion and English?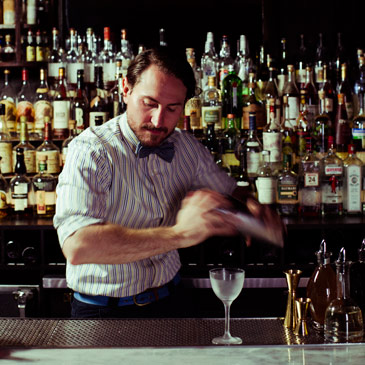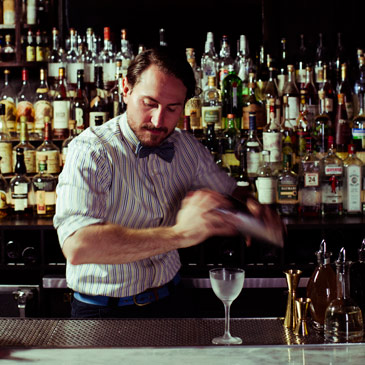 Now, one of the masterminds behind Pouring Ribbons, he serves guests with an ever-charming attitude that would humble most other bartenders around the globe.
But not only that, Joaquin is a true Sherry enthusiast –well, rightly so, I'd say.
For him, the peculiarity of the Andalusian wines is quite self evident, since it's "an unbelievably versatile beverage that ranges from salty pungent manzanillas all the way to rich and raisiny Pedro Ximenez. There is very little that you can't find an appropriate sherry to pair with."
So indulging on a glass of Fino or your ol' Palo Cortado might be the go-to choice but even when it comes to mixing, one should rely on the strengths of Sherry.
""The most underrated part of sherry as a cocktail ingredient is its unparalleled acidity, which allows a bartender to introduce astonishing levels of brightness and balance to stirred cocktails. It's never a simple substitution for another fortified wine, as it retains its unique body and characteristics even when mixed with strongly flavoured or overproof base spirits.""
The following concoction is a role model for a Sherry based cocktail, rich, elaborate and complex yet light, refreshing and quite low in alcohol. Any further questions?
Flor de Jerez by Joaquín Simó
45ml Lustau Amontillado Los Arcos Sherry
15ml Appleton Reserve Rum
20ml lemon juice
15ml sugar cane syrup (I use Petit Canne from Martinique)
10ml Orchard Apricot liqueur
Dash of Angostura bitters
Combine all ingredients in a mixing tin, add plenty of ice and shake vigorously. Strain into a chilled cocktail glass and drink immediately.
And what's the maestro's conclusion on the "Flor de Jerez"? "I was after a light-bodied cocktail that shone forth with fruit and nuts, yet remained dry and refreshing. A dry amontillado seemed a natural fit, with its toasted almond notes balanced with hints of dried fruits and wood.Turning the usual spirit-heavy drink recipe on its head lets the characteristic acidity of Sherry to shine, cleansing the palate and leaving it wanting more."
A final word on the background and name of the drink: It refers both to the style of drink –Flor meaning "flower" in Spanish, and the drink is essentially a daisy, a sour sweetened with a liqueur – and to the characteristic layer of yeast cells that form atop Sherry as it ages in barrels, protecting it from oxidation (Fino & Manzanilla) or breaking down to allow oxidative aging (Amontillado).
Give this one a try, it's a lovely libation with lots of character, history and background. But then, what else would you expect from a legend like Joaquin Simó, in combination with one of the world's finest wines?
Amen!
ΑΦΗΣΤΕ ΤΟ ΣΧΟΛΙΟ ΣΑΣ